Chiropractor
Mickey Bumbarger D.C.
Doctor Mickey Bumbarger is a chiropractor at Logan Valley Chiropractic in Altoona, PA. Dr. Mickey (or Dr. B) was first exposed to Chiropractic care at the age of 4. His father was injured in an accident at work in 1985 in which he herniated multiple discs.
He remembers taking many trips to the Chiropractors office with his father, and to this day Dr. Mickey's father still claims that his Chiropractor kept him "upright and walking" for many years, until he eventually needed to have back surgery to avoid permanent neurological damage. Dr. Mickey received his first adjustment at the young age of 7 after an incident during a wrestling practice caused his neck muscles to go into spasm leaving him unable to turn his head.
Dr. Mickey grew up nearby in the town of Clearfield, PA, and graduated from Clearfield Area High School in 2000. He began his undergraduate education at St. Francis University where he accepted an athletic scholarship to play Division I soccer for the Red Flash. After a year there, Dr. Mickey transferred to Bloomsburg University of Pennsylvania to continue playing soccer, but also because BU offered more educational programs to choose from. While playing soccer at Bloom, he was a starting central midfielder for the Men's Soccer team that was ranked as high as #8 in the country in Division II (the first time the school had ever earned a national ranking in soccer), and trained with a semi-professional soccer team for two summers. He received his Bachelor's Degree in Mathematics, with a concentration in Statistics and a minor in Business, from Bloomsburg in December 2004. Then after some soul searching, he went on to attend New York Chiropractic College in Seneca Falls, New York, achieving dean's list all 10 trimesters and graduating with Highest Honors. He received his Doctor of Chiropractic degree in July 2010. He is certified by the National Board of Chiropractic Examiners and holds his Pennsylvania State license to practice Chiropractic, as well as Physiotherapy & Adjunctive Procedures. Dr. Mickey is also currently a member in good standing of the American Chiropractic Association and the Pennsylvania Chiropractic Association.
As an athlete, Dr. Mickey has suffered from numerous injuries, and he too suffers from low back pain occasionally. In chiropractic school, he was diagnosed with bilateral pars defects at L5 with an Anterolisthesis of L5 on S1, by X-ray (yes that's a mouthful), which can cause lower back pain, as well as numbness and tingling down his right leg. Because of this, Dr. Mickey truly believes that he can put himself in his patient's shoes when it comes to understanding and relating to their pain. His condition not only makes him sympathetic but a much more effective practitioner because he knows from personal experience what treatments will work.
Dr. Mickey currently lives in Altoona with his wife, Lindsay, a teacher in the Altoona Area School District. They have a two-year-old daughter, Natalie (who was first adjusted when she was 3 weeks old!), two dogs (a miniature Dachshund and a German shepherd), and soon they will be welcoming another member of the family in late March 2014. Recently, he finished his 3rd year serving as the assistant coach for the Penn State University at Altoona Men's Soccer Team. In his spare time, Dr. Mickey enjoys playing soccer anytime his wife will let him, golfing, watching sports when he can find the time, sneaking in workouts over his lunch break, and most importantly, spending time with his family. Front Desk
Terry Bumbarger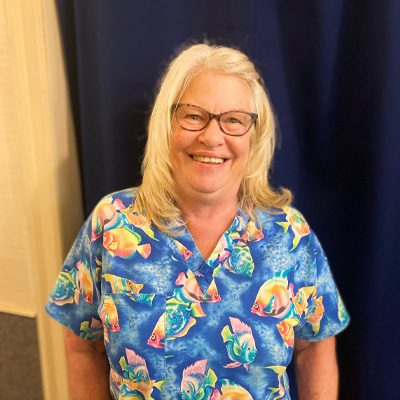 massage therapist
Cindy McMurray L.M.T.
Cindy has been practicing massage and reflexology for 33 years! She also has additional training and experience in lymphatic drainage and prenatal massage.
Cindy combines various modalities in her massages, such as acupressure and neuromuscular, to meet each patients' individual needs. Cindy's hobbies include chainsaw carving, playing piano & singing, painting, and gardening.
She is in the office Monday, Wednesday and Friday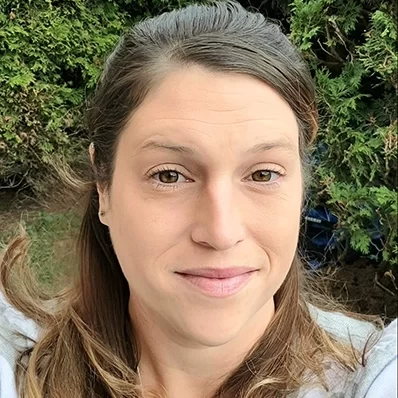 Massage Therapist
Amanda Evans, L.M.T.
Amanda is a professional, licensed massage therapist with 9 years of experience. She is passionate about massage therapy and believes it can be a powerful tool for relaxation, restoration, and renewal of the mind and body. She offers a variety of massage modalities to meet the needs of each individual client, including Deep Tissue Massage. Amanda just moved to the area with her 2 sons and dog. She is in the office Monday, Tuesday, Wednesday, Thursday, and Friday by appointment. SAME DAY APPOINTMENTS AVAILABLE CURRENTLY!!
OFFICE HOURS
---
Monday
9:00am - 12:00pm
2:00pm - 7:00pm
---
Tuesday
9:30am - 5:00pm
---
Wednesday
9:00am - 12:00pm
2:00pm - 6:00pm
---
Thursday
9:30am - 5:00pm
---
Friday
9:00am - 12:00pm
2:00pm - 6:00pm
---
Saturday & Sunday
Closed